Clients Say
Building
Partnerships
Read feedback about our brand identity design work from clients near Brighton and across Sussex, Kent, Surrey and beyond. The Cooden Beach Hotel - Visual Brand Identity Design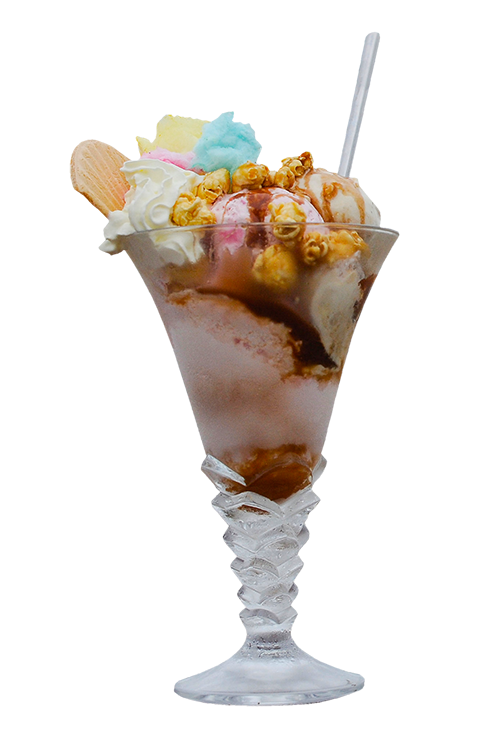 "We first took ownership of The Cooden Beach Hotel in 2002 and, following considerable investment, we decided to extend the premises to capitalise on our USP of being directly on the beach in East Sussex. We created a unique dining experience in the Brasserie on The Beach.
Prior to the launch in 2017 we were introduced to JMC3 by Pearce Marketing to discuss the update of our Visual Brand Identity design. We worked closely with John McCarthy and he took on board our perception of the business model and intrinsic operational core values that are the foundation of our success.
The best bit about working with John is that he really 'gets' what you are trying to say. He is very clever in turning those concepts into beautiful artistic pages that form a cohesive marketing strategy.His suggestions are exciting and his attention to detail is tireless.
John took inspiration from both Bexhill's rich history and our company ethos of customer focus. He artistically linked the hotel, built in 1928, with fonts used by railway travel posters of the 1930's. He suggested creating destination brands for each area of the hotel, along with a logo using Gill Sans - giving the hotel a quintessentially English and friendly feel. Together we commissioned new photography to market the hotel's story.
The visual brand identity design (VBI) extended to cover all hotel points of contact including stationery, brochures, internal and external signage, menus, press advertising, christmas brochures, wedding and conference literature, website graphics and wall art for many of our interiors.
We are delighted with the branding of our business, the overall aesthetic appearance and that it has made our product and services easily recognisable, showcasing consistency, strength and value."
Lesley Kimber - Director -
Bexhill, East Sussex

Barracloughs The Opticians - A new name and a new retail identity Design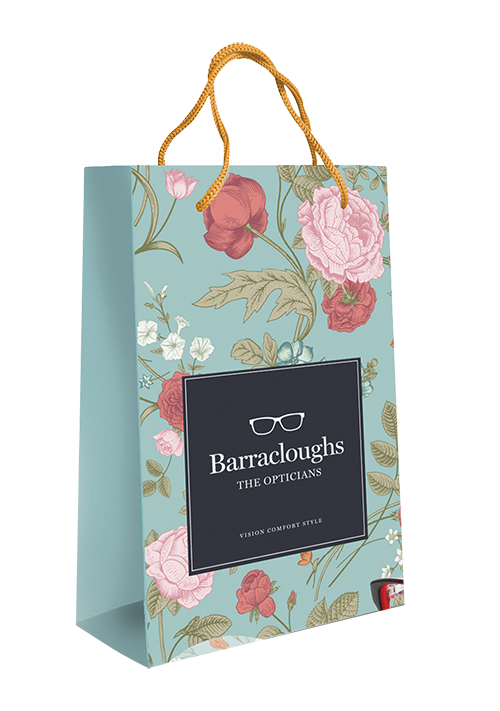 "John McCarthy from JMC3 produces incredible work with such integrity and purpose. He created a contemporary rebrand to help us modernise our look as we approached our 60th anniversary. John managed to ensure that our new visual brand identity design still projected our traditional values of service - that are highly regarded by our clients and differentiate us from our competition.
We were introduced to John by Emma Pearce at Pearce Marketing. Emma conducted brand workshops with both clients and staff to gain useful insights to assist John's creative process. Ultimately we decided to change our name from Barracloughs & Stiles to Barracloughs The Opticians, with our strapline Vision Comfort Style.
We also changed our colour scheme and fonts and John introduced the 'Barraclough's Spectrum'. This is a line depicting all the colours the human eye can see. It's a lovely
celebration of vision itself and a reflection of our brand's happy personality. We are so delighted with every aspect of John's work.
Our Visual Brand Identity design documentation is so comprehensive and, with John's help, we have now rolled out the design across all areas of the business. All seven branches have been updated and look fantastic with new external signage, window visuals and interior retail displays. Everything is now 'on brand', including our glasses cases, retail bags, traditional and digital marketing materials.
We have had incredibly positive feedback from customers, increased our appeal to a younger audience, succeeded in becoming a memorable brand and opened new branches. If you are looking to ensure that your brand drives business growth, I can't recommend John McCarthy highly enough."
Jeremy Haynes F.B.D.O. - Managing Director -
(branches across East Sussex)

Insight6 - A new name and new positioning for a national brand
"We followed JMC3's advice and undertook an Ignition Workshop with Mike Symes in September 2017. We had already researched our brand and knew that our name was out of kilter with our audience's experiences and expectations of us.
The name, Shopper Anonymous, which had served the brand well since its inception, no longer positioned us correctly. Our audiences had changed over the years from being largely retailers to include many professional service firms. We are nationwide with franchises all across the UK , so the Ignition Brand Workshop's one-day format fitted perfectly into our annual conference event.
The workshop was transformational. A clever, efficient process that helped us define our Brand Essence, Brand Pillars, Unique Value Propositions and so much more. It gave us confidence and John McCarthy, Creative Director at JMC3, had a perfect brief for our Visual Brand Identity design. It confirmed our desire to 'rebrand' with a new name was correct.
JMC3 worked with us on our nomenclature and URL search and we soon had six possibilities for our franchisees to consider. It was agreed we would relaunch our brand as Insight6, customer experience experts.
John then began exploring what our new world and new positioning may look like. It was a very exciting time for all. He didn't disappoint. The 'Living the Brand' presentations, given at February 2018 events,delighted our franchisees and helped cement their support, which was vital for the relaunch.
JMC3 then developed all the visual brand identity design assets. Everything from letterheads to email signatures. No touch-point was left uncovered by the Brand Guidelines they created. Working closely with us and our web developers, they worked tirelessly through the complexities of our thirty plus associated home pages and completed all the assets for our web site ready for launch in July 2018.
One year and four months later I know our decision to appoint JMC3 and utilise a brand workshop were undoubtedly correct. We have seen upturns across the board from enquiries to sales and from prospective franchisee interest to internal morale - all are off-the-scale! We are very happy.
I cannot recommend JMC3 highly enough to businesses looking for total objectivity, fuelled by an in-depth understanding of their client and internal and external audiences . Intense and endless levels of enthusiasm and creative integrity drive John's endless pursuit of success for his clients. Our relationship with JMC3 is one we value - a highly collaborative and fruitful partnership."

Jonathan Winchester -
HQ in Sussex

GMNI - Full rebrand and rollout for an international brand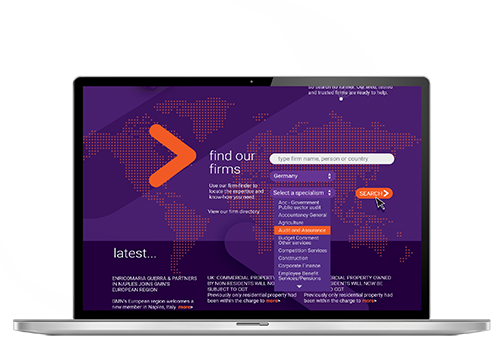 "We first worked with John in 2006 when he created a much needed update to our visual brand identity. It had served us well, but 13 years on it needed changing. Thankfully we tracked John down and asked him to develop a new VBI. Work was completed in 2019. We are absolutely delighted with the outcome. It has given us a vibrant and refreshing new look. It is such a pleasure and joy to work with John. His enthusiasm and passion to deliver great design is energising to everyone involved with the project."
Malcolm Bolton - International Executive -
London Trafford Enterprises -

Visual brand identity design for professional service leader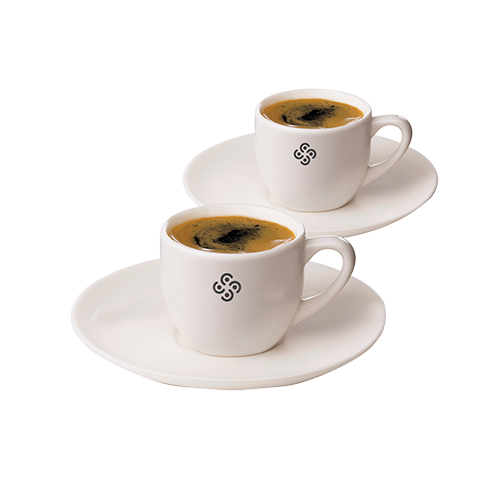 "JMC3 are, simply put, brilliant! Such a pleasure to work with and their creative energies produce designs that exceed our expectations every single time. The passion and inspiration they bring to each project is unyielding, and that is so clearly seen in the outstanding quality of their work. John, the owner of JMC3, is a true creative genius. His expertise and talent is so high it is magical . And his approach to work, people and life is an inspiration to us all. It is an honour to know and work with John on our visual brand identity design."
Jason Traffor - Chief Executive Officer -
Epsom, Surrey Halstead Prepartory School for Girls - Brand and advertising platform for education sector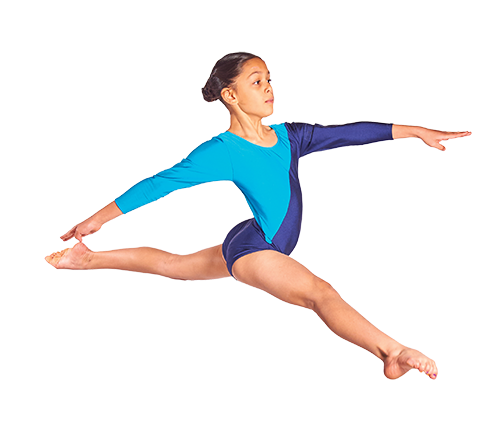 "JMC3 quickly tuned in to our needs for the development of a new visual brand identity design for our school. Their personal approach, thoughtfulness at every step of the way and eye-catching designs stood out from other companies we had tried. They are so easy to work with and full of excellent ideas. We cannot thank them enough for the beautiful end result and the incredibly positive effect that the new brand identity has had. We highly recommend them."
Penny Austin, Headmistress -
Woking, Surrey Radnor House Sevenoaks - Marketing Collateral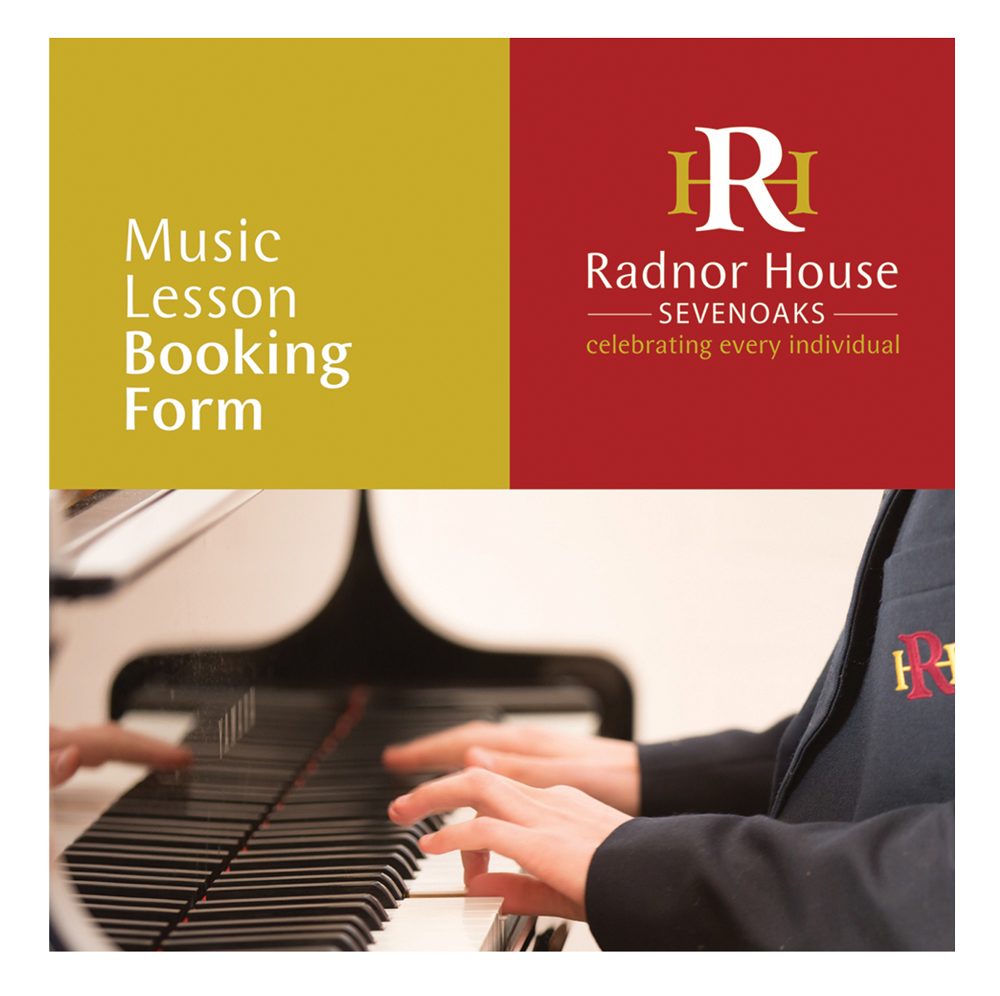 "We have been working with John McCarthy since October 2018 and in that time John has designed a number of prestigious school prospectuses and direct marketing campaigns for our school. I couldn't recommend John McCarthy more highly. He is incredibly creative, reliable, always a fast turnaround and always very patient! One of the best agencies I have used in a very long time."
Wendy Owens - Marketing Communications Director
Sevenoaks, Kent

Task-Buddy - Brand Creation and Visual Brand Identity Design
"JMC3 are impressive from the first meeting. John's unassuming manner conceals an uncompromising attitude both for quality of design through to finished product be it website, collateral or leave piece. I have worked with many different designers in the last 20 years, some very good, who listen and meet a brief, but nobody understands business like John. Before engaging with a project he spends a considerable amount of time forcing the client to understand their own USP / ESP and appeal before he begins.
It is this consulting process that enables Johns draft designs to be right first time.
A pleasure to work with, make no mistake, he will not compromise brand integrity and he consistently over delivers both in terms of content and ideas. We have used his services in several businesses – all of which resulted in very strong client feedback."
Paul Richmond, Managing Director, People-Soft Systems
Crowborough, East Sussex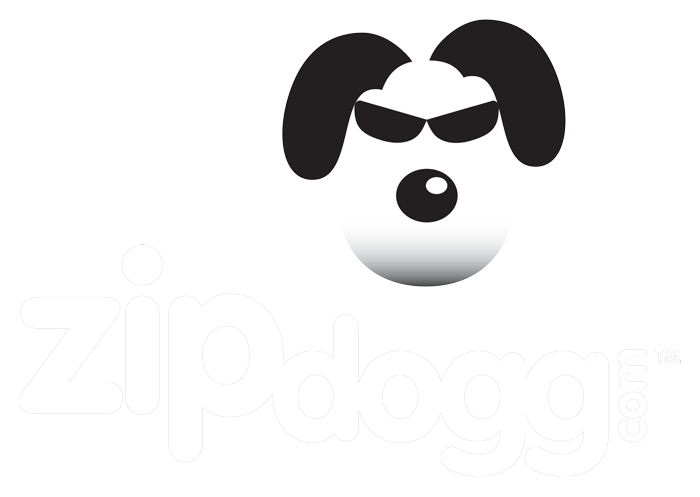 Zipdogg - Brand Creation and Visual Brand Identity Design
"We love Zippy! Of all the branding projects and web site builds that I have been involved in creating, JMC3 is the only resource that has ever delivered above and beyond my expectations. Real Creatives. Real Passion. Real results. Brilliant!"
Steve Wilson, Chief Executive Officer, Webdrive 365 Ltd.
Heathrow, London RowAnalytics - Visual Brand Identity Design
"Beautiful work. Always. Totally dependable. Ability to listen and willingness to work collaboratively. JMC3 is also the preferred partner for Visual Brand Identity development for our sister company, Biolauncher Ltd, and many of the Life Science clients it serves. No doubt many of Biolaunchers clients will be making contributions to this page too. Enough said!"
Rowan Gardner, Chief Commercial Officer
Oxford

Woodlands Petcare - Visual Brand Identity Design, Website and Advertising
"If anyone had told me two years ago that I was about to fall-back-in-love with the business my business partner and I have run for twenty years and that I was about to reap the benefits of significantly increasing our annual turnover I wouldn't have believed them. Yet this is exactly what Chris Nicholas (Sumwot Social) and John McCarthy (JMC3) have done and they have made it fun along the way".
Robert Harlow, Chief Executive Officer
Sevenoaks, Kent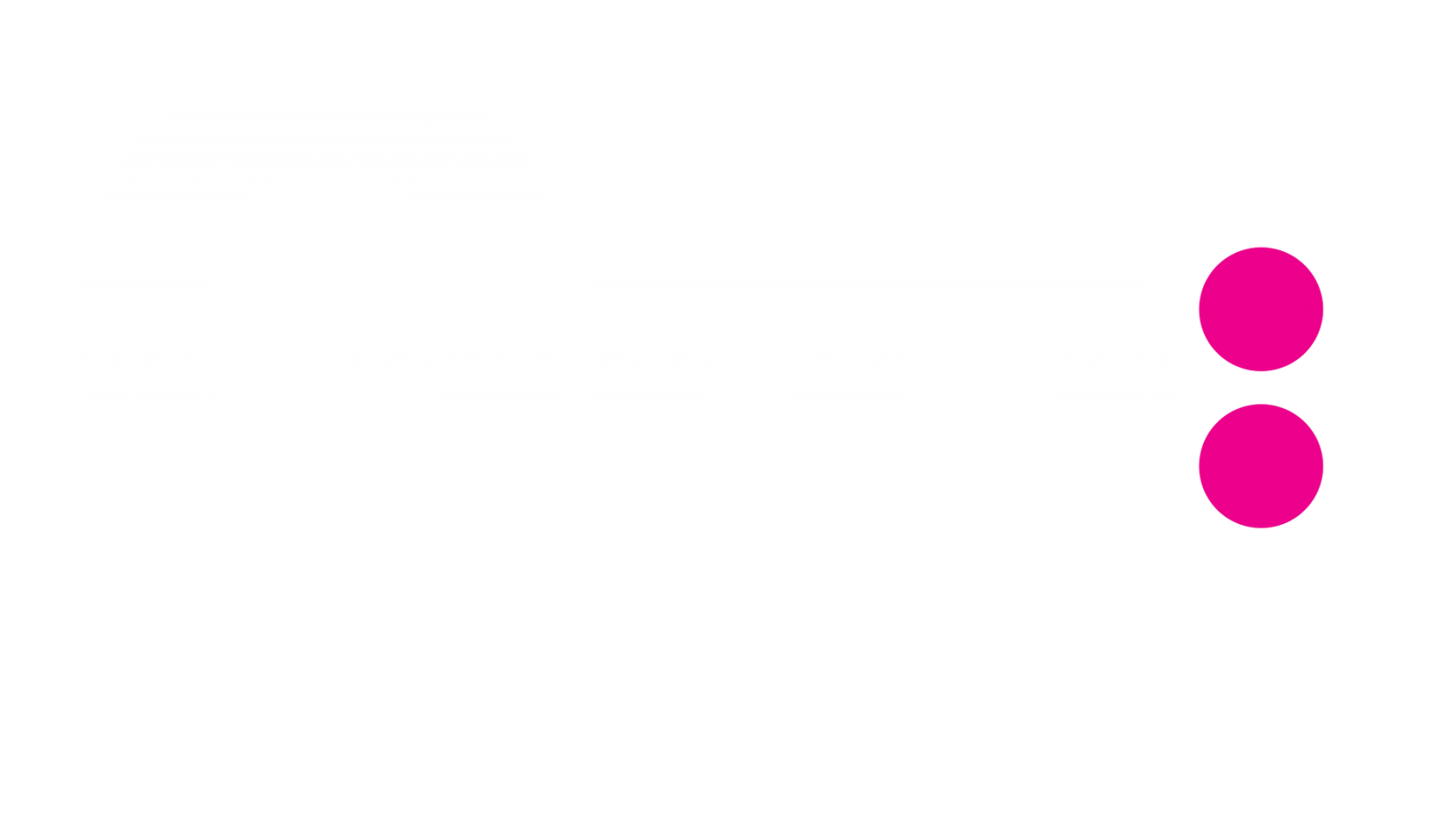 Grogroup - Brand Creation and Visual Brand Identity Design
"We asked John to look at rebranding our image and he suggested an alternative that was bold and very dramatic. He encouraged us to be confident and the results have been incredible – existing clients immediately see how we have changed significantly and prospects are wide open to hearing about the new services we provide. Everybody has commented on how much bigger and more professional we appear."
Kate Henig, Director
Crowborough, East Sussex

Holden and Partners - Visual Brand Identity Design
"Modernising the Visual Brand Identity of any established, successful organisation is a huge concern. Working with JMC3, the way they 'embrace the responsibility' and 'manage the change' is as inspiring, liberating even, as it is effective. I would recommend JMC3 to any organisation reviewing it's branding."
Arabella Murphy, Marketing Manager
London

Internet Watch Foundation - Visual Brand Identity Design
We chose JMC3 because of the time they invested in understanding us as an organisation. More recently they have created the signage and 'wall art' for our new HQ. We are delighted. Our members and sponsors are delighted."
Emma Hardy, Director of External Relations
Cambridge